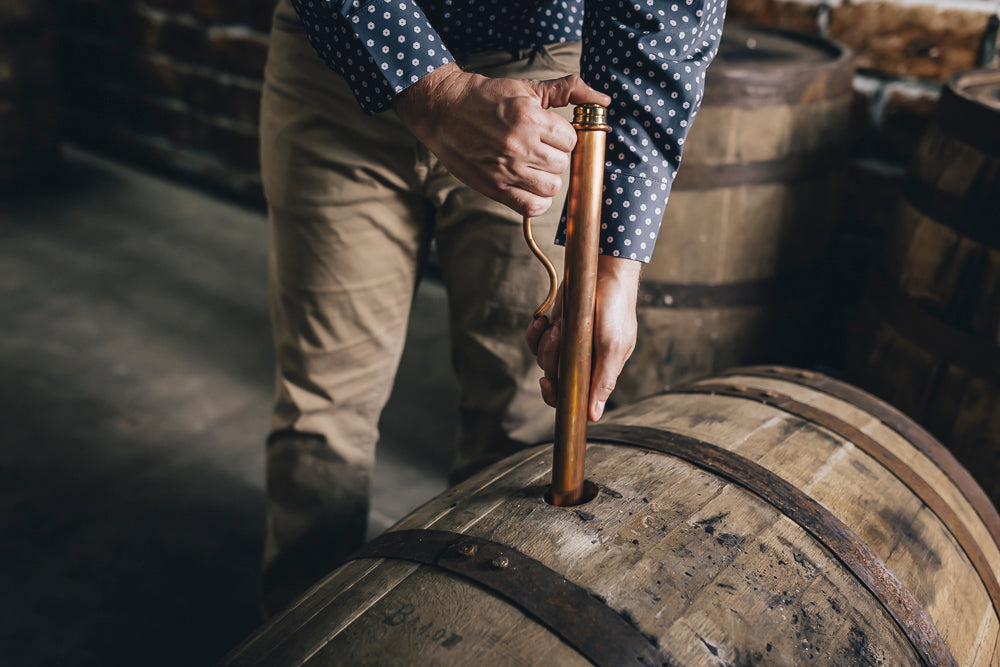 Private


Barrel
Selection

Private Tasting and selection at Augusta Distillery from a collection of Kentucky Bourbon aged from 0 - 9yrs.

Bottled exclusively for you and labeled as such as part of our River Proof Series.

You pickup the bottles and deliver to friends, family, business associates as you see fit.

Options for Augusta Distillery to manage your lunch/dinner reservations and setup transportation.
Experience
10-12 members of your team come to Augusta Distillery where we will host you at a private event. The event will begin with a whiskey thieving experience where we taste and explore three different Kentucky Bourbons straight from the cask. Then, one of our founders will lead you on a hard hat tour of our Facilities. Finally, one of our tasting experts will guide you through your private barrel selection.
Barrel Selection
After the tour we will begin the barrel selection which includes the following:
A second whiskey thieving experience where you and your guests get to pull from the selection barrels. Yes it's a bunch of bourbon!
The tasting will include four barrels aged 0-9 years. Two different yeast strains but same mashbill of 78% Corn, 13% Rye, 9% Malted Barley. Kentucky distilled and aged
Bottled as Augusta River Proof Series which is ONLY available from the Distillery.
Each label will be hand written, including a side label capturing details unique to your barrel.
Options
Additional things you can add to make the experience even better;
Augusta Distillery has partnerships with Cincinnati and northern Kentucky based tour operators should you choose to use a Party Bus for transportation. This is highly recommended. The cost for transportation is approximately $60 per person.
Should you want lower proof bourbon this can be accommodated without changing the barrel cost. If you proofed your barrel down from 120proof to 100proof you get 20% more bottles. This is personal preference but leaving the ability to proof down to the individual drinker adds a level of sophistication. This can be decided day of and we will be tasting each Selection Barrel at multiple proofs to see if something special at a different proof occurs.